ČSD M275.106
Diesel motor unit M275.1 was imported 20pcs to czechoslovakia from Hungarian factory Ganz in 1955. They had untypical 3 axel truck, which caused several derailments, so the DMUs was used very short time aprox 10 years. Latter two unit was rebuild for troley maintenance purpoces. In years 1956- 66 they was used/tested on many lines on CSD, lately was moved into depot Ostrava, Brno, Bratislava.
Model in painting CSD 1960s.
Epoch
III.
Lenght
208 mm
Weight
150 g
Min. radius arch
300 mm
Lighting
white, red, interior
Digital
Plux16
Sound
ready
Count driving axles
2
Count banding axles
0
Coupling
coupler NEM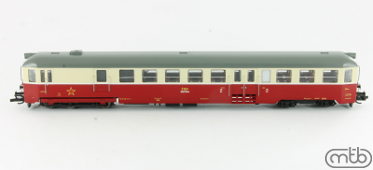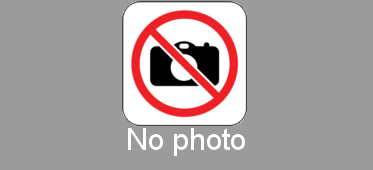 Not suitable for children under 14 years.