CD 850 029
Railcar type 850/851 (ex M286.0 / 1). Model is equipped with a Plux16 DCC interface, motor with flywheel, front, back and interior lights.
The railcars 850 and 851 were used for fast passenger transport on lines in Czechoslovakia. The railcar M286.0 (850) was produced by the Vagonka Tatra Studénka Company in 1962-67 in a quantity of 52 pcs and of the later improved series of 851 37 pcs were produced. The engine has a hydrodynamic gear with a 500kW motor and was able to pull two light Balm trailers. The last 851 was taken out of service around 2010.
Accessories are included in the bag.
Lenght
205 mm
Weight
180 g
Min. radius arch
300 mm
Lighting
white -red, interior
Digital
Plux16
Sound
no
Count driving axles
2
Count banding axles
0
Coupling
NEM coupling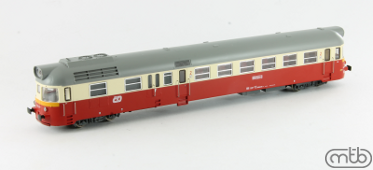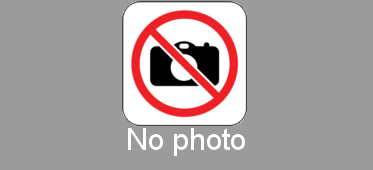 Not suitable for children under 14 years.